Pruning Evergreen Cistus × purpureus rock rose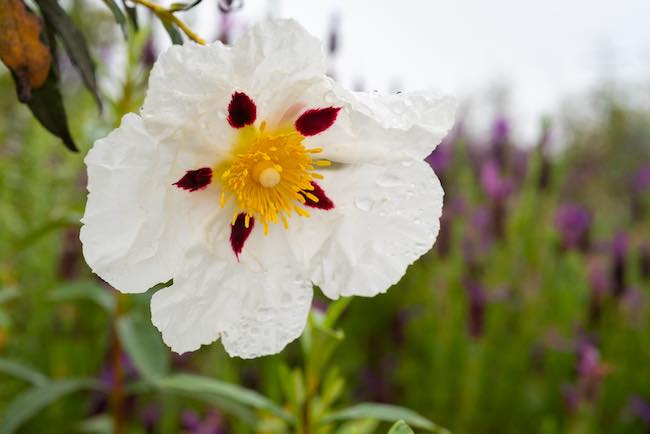 Pruning evergreen Cistus × purpureus rock rose is a fairly simple process that can be done with basic gardening tools. Here are the steps to prune this type of rock rose:
Choose the right time to prune: The best time to prune Cistus × purpureus is after flowering, which typically occurs in late spring or early summer. This will give the plant plenty of time to grow new growth before the winter.
Prepare your tools: You will need a sharp pair of pruning shears, loppers, or a pruning saw depending on the size of the branches you will be removing. Be sure to clean your tools before and after pruning to prevent the spread of disease.
Identify the branches to prune: Look for any dead, damaged, or diseased branches that need to be removed. Also, look for any branches that are crossing or rubbing against each other, as these can cause damage and disease.
Start pruning: Begin by removing any dead or damaged branches, cutting them back to healthy growth or to the base of the plant. Then, look for any crossing or rubbing branches and remove one of them to prevent damage. Finally, shape the plant as desired by cutting back any long, straggly branches to a healthy bud or node.
Monitor the plant: After pruning, monitor the plant for any signs of stress or disease. Water the plant regularly and fertilize if necessary to promote new growth and a healthy plant.
Overall, pruning Cistus × purpureus rock rose is a simple process that can help to promote healthy growth and shape the plant to your desired form. By following these steps and using proper pruning techniques, you can ensure a healthy and vibrant rock rose for years to come.