Ceanothus Damaged By Frost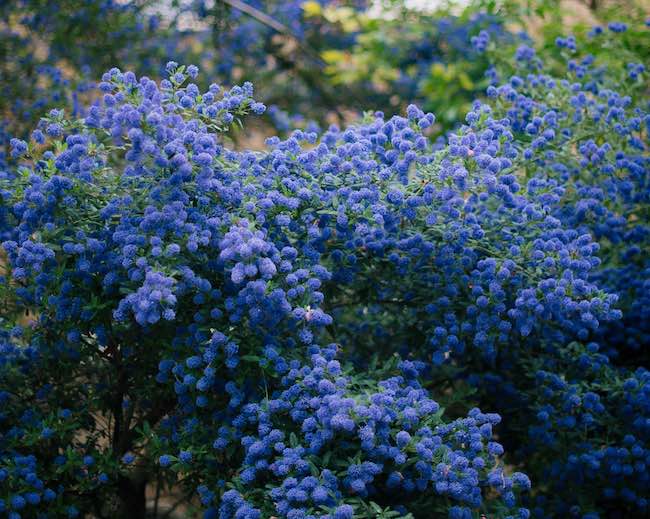 How to help a ceanothus damaged by frost 
Ceanothus, also known as California lilac, is a flowering shrub that is native to the western United States and is often used in landscaping in areas with Mediterranean climates. Suitable for the UK climate it can suffer from frost damage often damaging one or two stems rather than the whole plant. It is generally hardy and can withstand cold temperatures, but it can be damaged by frost if it is exposed to prolonged freezing temperatures.
If your Ceanothus has been damaged by frost, the first thing you should do is assess the extent of the damage. If the frost damage is minor, the plant may recover on its own once the weather warms up. If the frost damage is more severe, you may need to take steps to help the plant recover.
To help a frost-damaged Ceanothus recover, you can try the following:
Prune away any damaged or dead branches, cutting back to healthy growth.

Water the plant deeply to help it recover from the stress of the frost.

Mulch around the base of the plant to help protect it from extreme temperature fluctuations.

Protect the plant from further frost damage by covering it with a frost cloth/horticultural fleece or burlap during freezing weather.
If the frost damage is severe and the plant is not showing signs of recovery, it may be necessary to remove it and replace it with a more cold-tolerant species.