Easy Inexpensive Garden Plants In Pots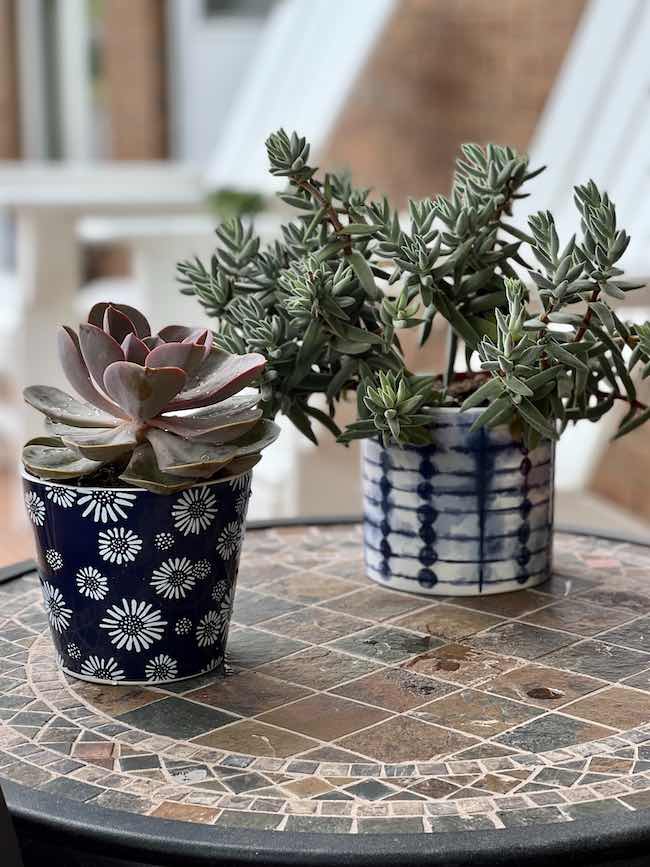 Some easy and inexpensive garden plants that can be grown in pots include:
Succulents: These plants are very low maintenance and can survive in a wide range of conditions.
Herbs: Many herbs such as mint, thyme, and basil are easy to grow and can be used in cooking.
Ivy: Ivy is a versatile plant that can be grown in a variety of conditions and is easy to care for.
Spider plant: Spider plants are hardy and easy to care for, and can remove toxins from the air.
Marigold: Marigolds are easy to grow and their brightly coloured flowers can add a splash of colour to your garden.
Petunias: Petunias are easy to grow and come in a variety of colours.
Pansies: Pansies are hardy and easy to grow flowers that come in a variety of colours.
Nasturtiums: Nasturtiums are easy to grow and their bright flowers and leaves are edible.
It's important to note that all plants have different needs regarding sunlight, watering, and soil, so make sure to check the specific care requirements for the plants you choose.
Here are some general tips for caring for potted garden plants:
Watering: Most potted plants will need to be watered more frequently than those planted in the ground, as the soil in pots dries out more quickly. Check the soil moisture regularly and water when the top inch of soil is dry. Avoid over-watering, as this can lead to root rot.
Lighting: Make sure your plants are getting the right amount of light. Most plants need at least six hours of sunlight per day, but some plants, such as succulents, need less, and others, such as ferns, need more.
Soil: Use a well-draining potting mix for your plants. This will help to prevent waterlogging and root rot.
Fertilizing: Potted plants will need regular fertilization, as they don't have access to the nutrients in the soil. Use a balanced, water-soluble fertilizer and follow the package instructions for application.
Pest control: Keep an eye out for pests, such as aphids, spider mites, and whiteflies, and take action as soon as you notice them.
Pruning: Pinch back leggy plants and deadhead flowers to encourage bushier growth.