Gardening calendar 1st week in October 2022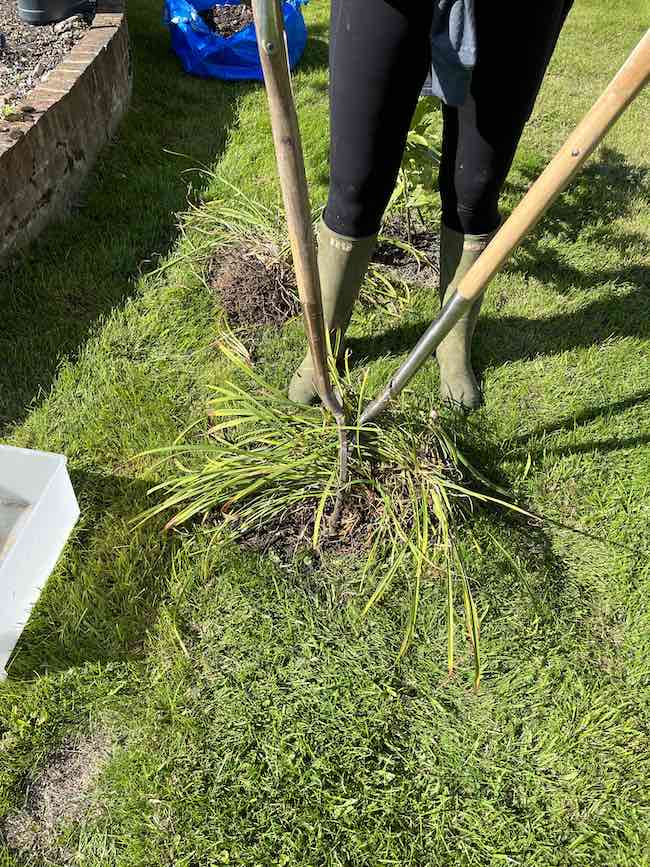 As we get into the Autumn months, this is a good time to go through your flower borders, particularly your perennial flower borders, and divide any plants that need dividing, As a guide, perennial plants such as still penstemon and larger agapanthus need to be divided every three or 6 years.
To divide your perennial plants, dig them up with as much root as possible then use two garden forks back-to-back, prise them apart into two separate sections and then repeat, so on average, you should end up with four plants from one plant by dividing them. These plants can then be replanted or used on GardenAdvice plant swap facility to swap with other gardening members at GardenAdvice to swap for different plants for your garden
The purpose of dividing your perennial plants is to help them maintain a good healthy flowering ratio in relation to the size of the plant.

Other jobs in the garden for October
You can start to cut back or remove any summer bedding and other plants such as sunflowers. With sunflowers, It's a good idea to save the sunflower heads.
Hang the sunflower heads up in a shed on a piece of string to dry and then you can hang them outside in the winter months to feed your garden birds, this is a particularly popular winter food source with finches and blue tits.

Green water in ponds
if you have a garden pond where the water has gone green over the summer months, you can now return the water to clear water by adding some barley straw into an old pair of tights weighed down with some stones and placed in the pond, the bacteria and other microorganisms in the water in the pond will try to breakdown the barley straw and in doing so use up of all the nitrates in the water resulting in a clear pond.
Finally, as we get into the Autumn months, feed your garden borders and pots with "Growmore" fertiliser, one handful per square metre, sprinkled on top of the soil or pot it will be washed in during the winter months and will provide a good base for next year's flowers and growth.
Spring Bulbs – time to plant now in your garden for some colour next spring
Gardening is all about planning. As we come into August now is the time to start thinking about organising some spring bulbs to create some early season colour next year
Traditionally spring bulbs are ordered in September and planted into pots and directly into your garden soil before the end of November so the bulbs can take advantage of the warm soil created by the summer sun.
For further details on which spring bulbs to select for your garden ask your GardenAdvice gardening expert through our MyGardenTeam service
Some ideas on which spring bulbs to plant this autumn see our selection from last autumn Click Here