Gardening calendar: Last week of May 2023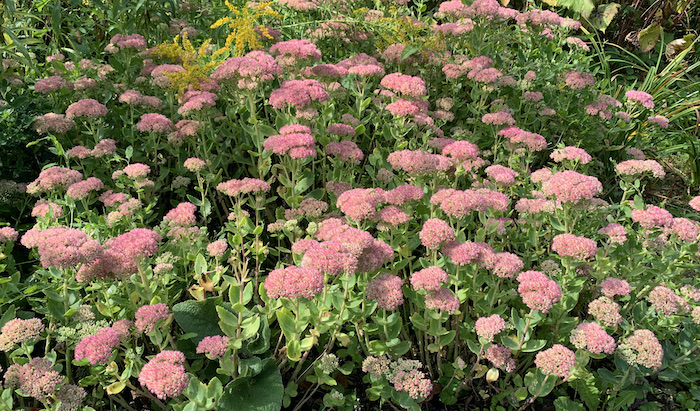 Sowing Seeds in late May is an excellent time to for a number garden seeds from annual to perennial plants. You can start sowing the following seeds indoors or directly in the ground
Sweet Peas (Lathyrus odoratus): Sow sweet pea seeds directly into well-prepared soil or in containers. These beautiful and fragrant flowers will provide late summer color. Make sure to provide support such as trellises or obelisks for them to climb as they grow.
Calendula (Calendula officinalis): Calendula is not only a beautiful addition to any garden but also acts as a beneficial companion plant. Sow the seeds directly into the soil, and they will attract pollinators and deter harmful insects. The vibrant flowers of calendula will brighten up your garden beds.
Night Scented Stock (Matthiola longipetala): These flowers release a delightful fragrance during hot summer evenings, making them perfect for patios and other outdoor areas. Sow the seeds directly in well-drained soil or containers and place them in an area where you can enjoy their scent.
Sunflowers – Growing sunflowers is a rewarding and relatively easy endeavor. Sunflowers are known for their vibrant yellow petals and tall, imposing stems. Here is a brief description of the process involved in growing sunflowers:
Other gardening tasks for late May include
Feeding Wisteria: As wisteria finishes flowering, it's time to provide it with some nourishment. Use a high potash liquid feed, such as tomato feed, to give your wisteria a boost. Follow the instructions on the feed packaging for proper dilution and application. Feeding wisteria will support its overall growth and ensure healthy blooms in the following year.
Pruning Forsythia and Weigela: Once these flowering shrubs have finished blooming, it's an ideal time to prune them. Pruning helps maintain their shape and promotes healthy growth. Remove any dead, damaged, or diseased branches. Additionally, prune back excessive growth to maintain a tidy appearance. Avoid cutting back more than one-third of the shrub at a time. Finally remember that both Forsythia and Weigela tend to flower on older stems at least a year or more old so generally pruning of these shrubs needs to focus on old stems to encourge new stems to grow and renew flowering buds for coming seasons. 
Applying Lawn Sand for Moss Control: If you notice moss in your lawn, applying lawn sand can help control it. Lawn sand contains ferrous sulfate, which discourages moss growth. Before application, remove any debris or excess thatch from the lawn surface. Follow the instructions on the lawn sand product for the recommended amount and application method. Apply evenly across the affected areas of your lawn. After a few weeks, the moss should start to die back, and you can then rake it out. If the moss in your lawn tends to come back year after year then its worth investigaing the lawns soil pH level as a pH thats too low can favour moss and weaken the grass plants that make up the lawn
Remember to stay consistent with watering, weeding, and general maintenance throughout the garden during this time. Regular care and attention will ensure a thriving and beautiful garden.