Prevent The Spread of Snowberry ( symphoricarpos ) In Your Garden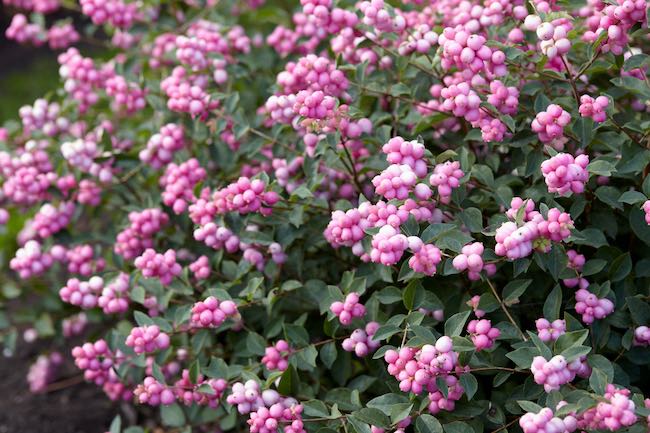 Prevent the spread of snowberry in your garden:
Snowberry (Symphoricarpos) is a genus of deciduous shrubs native to North America. They are known for their distinctive white or pink berries, which grow in clusters along the stems of the plant. The leaves are typically small and oval-shaped, and the flowers are small, bell-shaped, and pink or white. Snowberry shrubs are often used in landscaping as ornamental plants, as they are hardy and require little maintenance. They are also a popular choice for wildlife gardens, as the berries provide a source of food for birds and other animals. Some species of snowberry are also used in traditional medicine for their potential health benefits. However, it should be noted that some species of snowberry are toxic and should not be ingested.
Snowberry ( symphoricarpos ) can be a real pain in a garden, spreading with underground stems and seeds eaten and dropped by birds. It can be a valid ground cover plant if you have a large area to cover but in a garden, it's a bit unpractical.
In your garden, the best way to stop snowberries from spreading is to use roundup weed killer by applying it to the new sheets that appear. The roundup weed killer will travel back up the stems and kill the roots. Ideally, it would help if you used the stronger more concentrated Round-up in litres bottles
In addition, you can try digging out the shoots with a grubbing pick axe and then covering the area with landscape sheeting covered with bark or similar which will smoother the plants and over a few months kill them.