Creating a Hedgehog Haven in Your Garden: Ethical and Safe Approaches to Managing Pests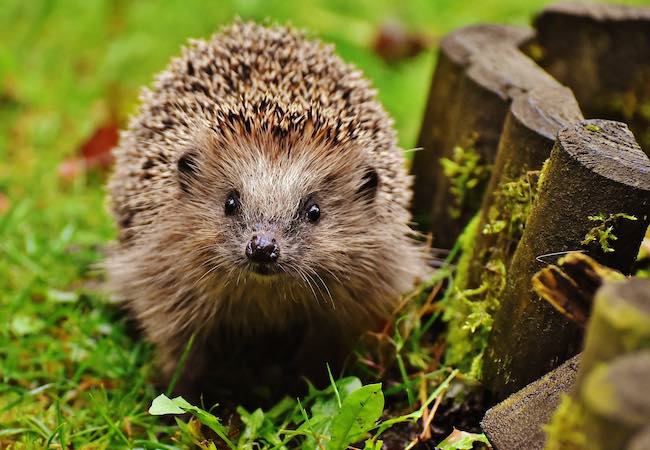 Garden enthusiasts often seek organic solutions for pest management, particularly for combating slugs that damage their plants. A nature-friendly and delightful tactic is to encourage hedgehogs to take up residence in our gardens. These quaint, spiky mammals are known to feast on slugs and assist in sustaining the ecological equilibrium of our garden spaces. Yet, before taking steps to make your garden a sanctuary for hedgehogs, it is vital to consider some ethical and practical factors, especially regarding whether your garden is a closed-off area or is accessible.
Guidance for Secure Gardens: Ethical Concerns While the thought of a resident, slug-consuming hedgehog in a contained garden might be tempting, such a setup is actually unsuitable for the well-being of these animals. Hedgehogs naturally cover extensive distances, often travelling up to two miles in a night. Confining them to a small area could prevent them from engaging in these natural behaviours and accessing a diverse diet, which is not ethical.
In certain situations, such as for those hedgehogs that are blind or have undergone amputation, hedgehog rescue organisations may consider placing them in a secure garden where they cannot survive in the wild. However, these instances are exceptional and the main goal remains to reintroduce healthy hedgehogs to their original habitats. Anyone looking to host a disabled hedgehog must be ready for a potentially lengthy commitment.
Taking on the care of a disabled hedgehog in a secure garden entails significant responsibility. A commitment to providing daily nutrition is necessary since the garden's natural offerings are not enough. One must carefully consider the animal's quality of life and the stress of captivity, as even the most compassionate care can still be stressful to a wild animal.
Guidelines for Accessible Gardens: Welcoming Hedgehogs For the release of fit hedgehogs, an accessible garden that connects with other gardens is ideal, as it gives them the liberty to explore and forage naturally. Although there is no certainty that hedgehogs will remain within your garden, they should ideally be returned to their original habitat if possible.
To make your garden a friendly place for hedgehogs, be mindful of these factors:
Pond Safety: Hedgehogs can swim, but need easy exits to prevent drowning in ponds with steep sides. Ponds should have a gentle slope or have aids like rocks or a mesh to help them climb out. Check your ponds regularly to help any hedgehogs that might get trapped.
Dog Interactions: If your own dog or neighbourhood dogs pose a danger to hedgehogs, your garden may not be a safe haven. Hedgehogs should be able to roam without threat from dogs.
Awareness of Predators: While creating a completely predator-free zone is unrealistic, it's best to avoid releasing hedgehogs in areas known for a high presence of natural predators like badgers.
Proximity to Roads: Gardens situated close to busy roads are risky due to the threat of traffic. Release sites should ideally be in quieter areas with less traffic.
Chemical-Free Practice: Refrain from using chemicals like slug pellets and pesticides, which can be fatal to hedgehogs and other wildlife. Encourage your neighbours to do the same, fostering a safe environment for these creatures.
Hedgehogs can serve as a natural pest control method, but their welfare and instinctual patterns must be honoured. No matter the type of garden you have, the most ethical decision is always that which places the hedgehogs' health and freedom first. For further information or advice on reintroducing rehabilitated hedgehogs, resources are available from local hedgehog rescue centres and online conservation groups.