GardenAdvice: Guiding a Young Couple Through Their First Garden Journey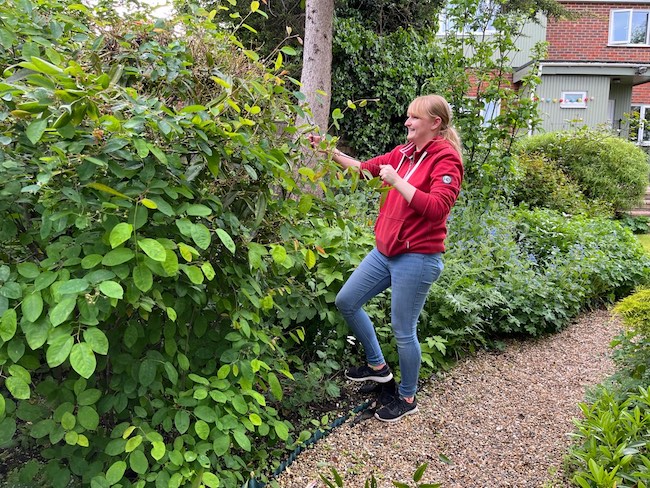 Embarking on the journey of creating and caring for a garden can be both exciting and daunting
Especially for young couples who are new to the world of gardening. Such was the case for a young couple who recently purchased their first house, which came complete with a garden lovingly developed by the previous owners over several years. Enter the GardenAdvice team, a group of seasoned gardening experts who provided invaluable assistance to the couple in nurturing their newfound green space. From offering guidance on basic tasks like weeding to providing advice on plant care, including pruning and feeding, GardenAdvice has became an indispensable resource for this young couple's gardening journey.
Creating a Thriving Garden: One of the initial challenges for the young couple was understanding the various plants that populated their garden. The previous owners had meticulously curated a diverse collection of plants, strategically placing them in different locations throughout the garden. This included the establishment of perennial borders, which created stunning displays of colour throughout the seasons, as well as the incorporation of bog and water gardens to introduce an element of tranquillity and diversity.
Understanding the Garden's Existing Plants: With an assortment of plants already in place, the couple turned to GardenAdvice for guidance on identifying and caring for these green inhabitants. The team patiently guided them through the process of distinguishing between various plant species and understanding their individual needs. Whether it was differentiating between climbing roses and other flowering vines or recognizing the specific requirements of each plant, GardenAdvice offered practical knowledge to ensure the couple's plants thrived.
Weeding and Maintenance: One of the first lessons imparted by GardenAdvice was the importance of weeding. Weeds can be a persistent nuisance, competing for vital resources and detracting from the overall beauty of the garden. The team demonstrated effective weed removal techniques, such as hand-pulling and mulching, and shared tips on how to prevent weeds from returning. Armed with this knowledge, the couple tackled the task with newfound confidence, keeping their garden neat and weed-free.
To embark your gardening journey start with a GardenAdvice one day gardening course in your own garden organised as at time to suit you Click here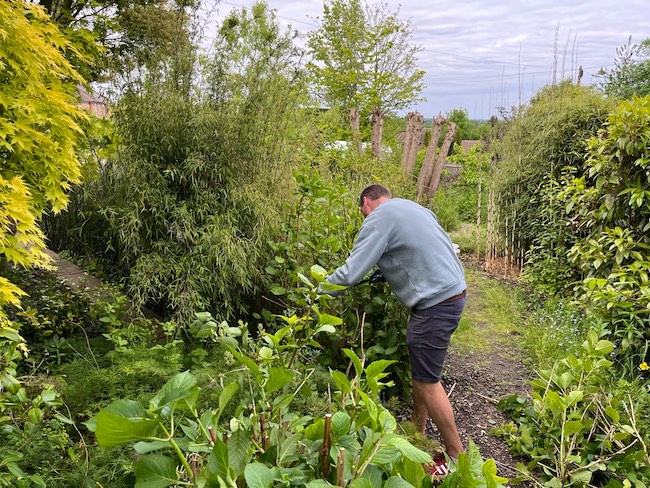 Pruning for Optimal Growth: GardenAdvice also introduced the young couple to the art of pruning, an essential practice for maintaining the health and shape of various plants. The team emphasized the significance of timing and technique when pruning, ensuring that the couple understood the principles behind different pruning methods. Specific attention was given to climbing roses, as these beautiful flowering vines required careful pruning to encourage vigorous growth and abundant blooms. With guidance from GardenAdvice, the couple learned how to prune their climbing roses to promote healthy canes and maximize the visual impact of these stunning plants.
Feeding and Nutrient Requirements: Proper nutrition is vital for any plant's well-being, and GardenAdvice educated the couple on the importance of feeding their garden. They discussed different types of fertilizers and explained how to determine the specific nutrient needs of various plants. By understanding the varying requirements of their plants, the couple was able to provide them with the necessary nourishment to thrive. This newfound knowledge ensured that their garden flourished, displaying vibrant colours and robust growth.
Embarking on their gardening journey with limited experience, this young couple received a valuable assist from the GardenAdvice team. From helping them understand the intricacies of their garden's existing plants to offering advice on weeding, pruning, and feeding, GardenAdvice became an essential resource for their first garden. Armed with knowledge and newfound confidence, the couple now continues to cultivate their green oasis with passion and joy, forever grateful for the guidance provided by GardenAdvice.
GardenAdvice one day gardening course in your own garden organised as at time to suit you Click here