Gardening courses in your own garden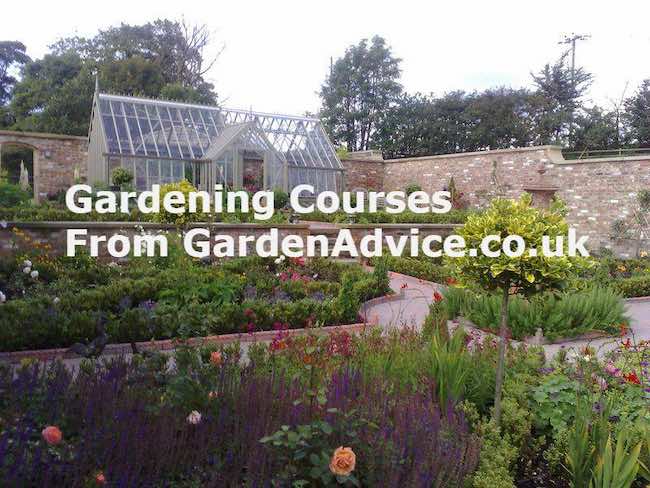 Gardening course held in your own garden at a date to suit you with a GardenAdvice gardening expert gardener. Learn about maintaining and developing your garden 
Gardening courses near you – we hold our one day gardening courses all over the UK in your own garden . With regards to dates for your GardenAdvice gardening course most dates are available within a 10 day period for ordering or you can plan ahead and organise a date in the future.
As well as weekdays our courses are available weekends and bank holidays as well.
The courses are designed to provide a good overview of the basic skills you need to become a gardener
Basic gardening techniques such as digging, grass cutting, pruning, planting and watering.
Easy garden maintenance covers methods to make your garden easy to look after. Including weed control.
Basic construction methods covering how to build raised organic vegetable beds and hot beds.
Pest and diseases how to control them by using organic methods and creating a natural balance in your garden to keep them under control.
Creating special areas in your garden including an organic veg plot, fruit garden, perennial borders and water features
Pruning and feeding your plants – best time to prune and how to prune to maintain size and flowering.
Learn more about the GardenAdvice gardening courses