Learn how to develop your garden with a GardenAdvice expert gardener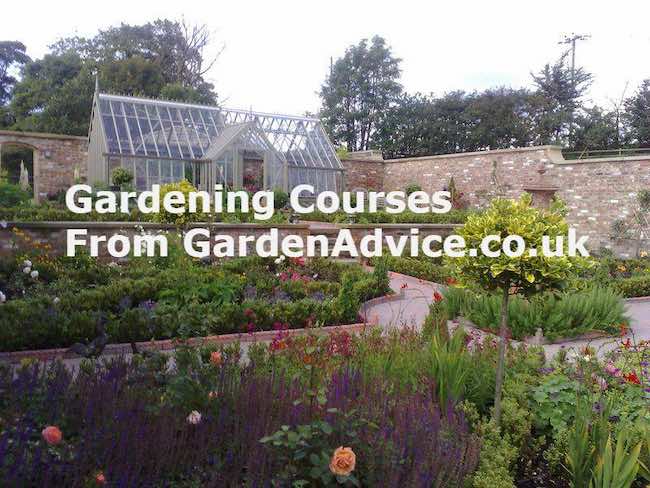 Developing your garden with the advice and guidance from a GardenAdvice gardening expert is a rewarding way to spend some of your leisure time through the summer. Few home projects are as rewarding as developing your garden and with our help, you are guaranteed to succeed.
GardenAdvice gardening experts' aim is to help you with planning your garden development, including planting plans and advice on pruning and caring for your plants.
We have two main services to help you achieve your gardening ambitions
One day gardening course for beginners and novices from GardenAdvice
Become a gardener in 2022 with the GardenAdvice Gardening Course.
If you are new to gardening it can all seem a bit complicated at first with all the Latin names and the gardening terminology.
GardenAdvice.co.uk have developed an especially designed short one day course to be able to teach you all the basic skills of gardening to get you started.
The course is held in your own garden on a date to suit, we come to you or we have several courses held in established gardens throughout the UK  Learn More 
GardenAdvice MyGardenTeam Service
We believe that by teaming up with a GardenAdvice gardening expert and our MyGardenTeam service you can create your dream garden
The MyGardenTeam service from GardenAdvice teams you up with your own expert gardener on the GardenAdvice staff to help you plan and develop your garden, together you will save time and money whilst developing your ideal garden.
The MyGardenTeam service starts with an initial visit, we find out how you wish to develop your garden. Most people have an idea of the style of the garden they wish to develop and a set of requirements such as a garden that's easy to maintain, more summer colour and a garden suitable for pets or children Learn more