MyGardenTeam service for commercial use.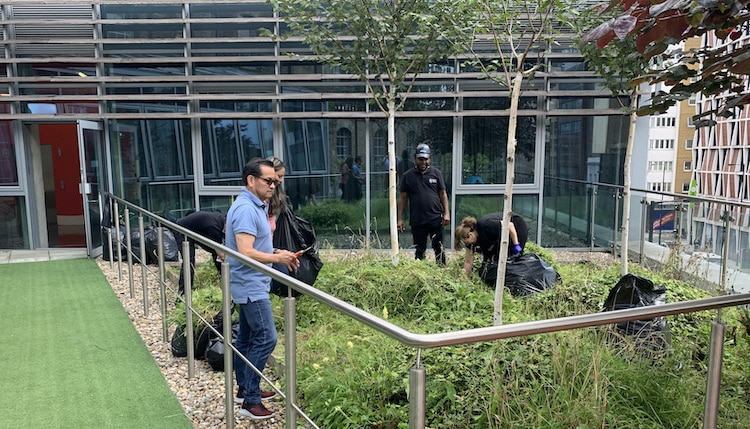 GardenAdvice MyGardenTeam service is often used by property maintenance professional to support them with gardening knowledge to help maintain the property and grounds they care for.
The Hult International Business School have are using the GardenAdvice MyGardenTeam service to help maintain the roof gardens and outdoor planting areas. The work includes general maintenance and new planting to increase colour through the year. Pus assistance in using existing onsite facilities to grow new plants for the scheme. To see the MyGardenTeam service in action at the The Hult International Business School Click Here
The MyGardenTeam service is membership based service which provides the following
An initial visit and garden or site report
Additional visits – when we are in your area normally once every 14 days we will email you and see if you wish us to call on you to offer further advice or you can contact us for a further visit. If our visit is under 30 minutes we do not charge for the visits over 30 mins we charge £35 per hour normally providing you with a quote for the visit.
Additional assistance – if you require additional assistance over an hour for example with pruning etc we will provide you with a quote for the cost.
Plants and gardening materials – We can supply you with plants and garden materials such as paving often we are able to provide you with substantial trade discounts
Online notes and Calendar – on the online section where we keep your notes, pictures and task schedule.
Free lawn care – two treatments to help maintain your lawn up to 75 square metres
Plant Swap. – from the end of September to the end of March we have a system for all our members on the MyGardenTeam service to swap plants. Your myGardenTeam gardener will explain this to you.
Free tool loan – for example if you are carrying out a lot of pruning we are happy to lend you a garden shredder and some long handled loppers
For further information visit our MyGardenTeam service online
https://gardenadvice.co.uk/my-garden-team/
The gardeners on our MyGardenTeam Service have a real passion for helping you develop your garden and helping you enjoy your garden with all the new skills we are going to teach you.
For further information on our MyGardenTeam service ring 01225 637218 or email us at admin@gardenadvice.co.uk