Newly germinated grass seed and clover lawns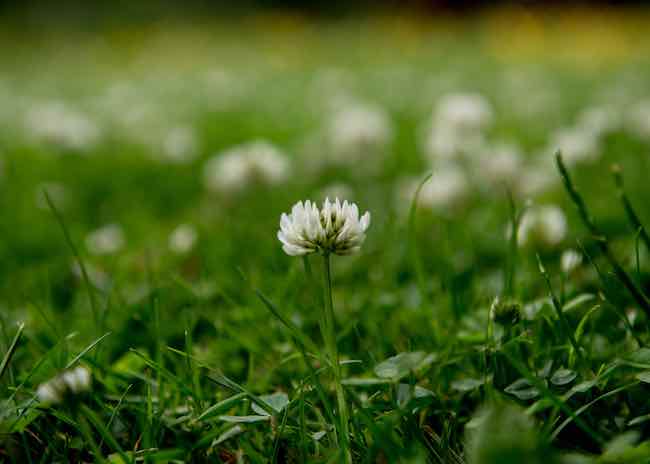 As the seed germinates and reaches around 25 mm you need to pick out the larger stones from the surface over 25mm, the remainder will be rolled into the surface later.
Walking on the grass will help as it will damage the first grass leaves causing the grass plants to produce more stems from the base thickening the lawn up.
Remove any grass seed or weeds that have germinated in the borders if the grass is thick enough you can cut an edge to produce a lawn edge and apply a mulch to the border
With the grass at 35mm high you need to give it a light cut with a mover or similar just to remove the tops of the grass plants. Never cut more than a third off of the total of the grass plants as this will weaken the grass.