Snowdrops early season colour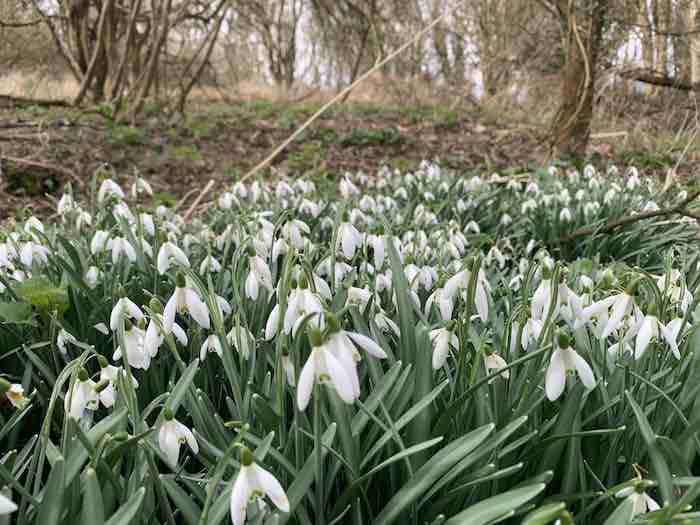 Snowdrops (Galanthus) are a winter-flowering plants that are often heralded as the first sign of spring. They flower whatever the weather push through frozen, snow-covered ground.
They take some effort to establish but once established they can provide years of early spring colour.
Learn more about snowdrops Click Here
Other spring flowering bulbs
Daffodils
To ensure you have plenty of bold daffodil blooms to enjoy in February, go for early-flowering varieties like 'February Gold' or 'Rijnveld's Early Sensation'. As an alternative to planting the bulbs in the ground.

Cyclamen coum
These shade-loving perennials produce delicate pink, purple and white blooms from January to March, so they're ideal February flowering bulbs. Grow Cyclamen coum in a humus-rich soil and provide with a good mulch of well-rotted manure to protect from the summer heat and winter cold.
Iris reticulata
Not to be confused with largely summer-flowering bearded irises, Iris reticulata produces a more refined flower, without compromising on colour. The deep violet blooms are splashed with yellow and white, serving as an eye-catching landing pad for bees and other pollinators.
Crocus
There are many different species and varieties of crocus to choose from. Most crocuses have beautiful, purple flowers, though there are also orange or white varieties to grow, like 'Jeanne D'Arc'.