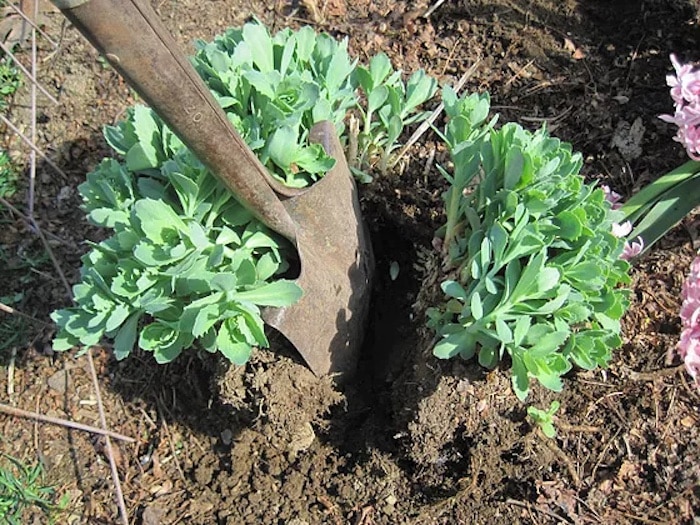 As the autumn approached perennial plants such as hostas, asters and Rudbeckia start to die back moving the energy in the stems they have created over the spring and summer back into the root system ready to use next spring as they regrow for another year to flower again.
It's an annual gardening task to cut back the resulting dead growth and compost it. It's also a good time to divide some of your perirenal plants. Digging up the clump and dividing with a spade or with two forks back to back pushed apart to split the clump.
With a large clump, this can be carried out several times to create a number of clumps.
The benefit of dividing many perennial plants is that it helps reduce the size and maintain flowering as often overgrown plants tend not to flower too well in the summer and spring. Not all perirenal plants are suitable for dividing for example agapanthus tend to flower with more flowering in a large established clump.
If you are a GardenAdvice MyGardenTeam member it's always worth asking your about which plants are suitable for dividing. After dividing your plants if you have some spare plants you can always use the GardenAdvice plant swap system to exchange them for other perennial plants.