Ceanothus for spring colour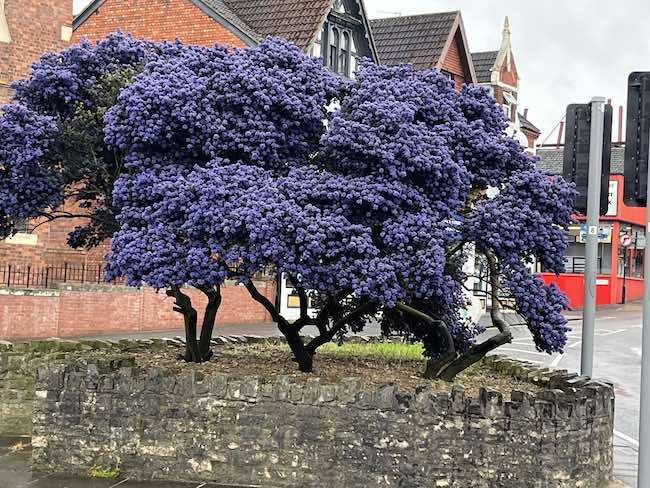 Ceanothus is a popular shrub that is prized for its attractive blue spring flowers and great spring colour. Native to North America, this plant is a member of the Buckthorn family and is also known as the California lilac. With its vibrant flowers, it's no surprise that Ceanothus is a favourite among gardeners and homeowners looking to add some colour and interest to their landscapes.
One of the biggest draws of Ceanothus is its stunning blue flowers. The blossoms typically appear in early spring and last for several weeks, creating a beautiful display of colour in the garden. Some varieties also produce white or pink flowers, but it's the blue varieties that are the most popular. Ceanothus comes in a range of sizes, from low-growing groundcovers to large, tree-like specimens, making it a versatile choice for any garden.
In addition to its beauty, Ceanothus is also known for its toughness. However, it can be damaged by frost in the winter. It's not uncommon for only one side of the plant to be damaged by frost, while the other side remains unscathed. If this happens, it's important to wait until the threat of frost has passed before cutting back the damaged portions of the plant. In most cases, cutting back to a live section of the stem will allow the plant to recover.
Overall, Ceanothus is an excellent choice for gardeners looking to add some colour and interest to their landscapes. With its stunning blue flowers and tough, resilient nature, it's sure to be a standout in any garden. Whether you're looking for a low-growing groundcover or a large, tree-like specimen, there's a Ceanothus variety that's right for you. Just be sure to protect it from frost damage during the winter months, and you'll be rewarded with years of beautiful spring colour.