Collecting and Studying Beetles and Other Insects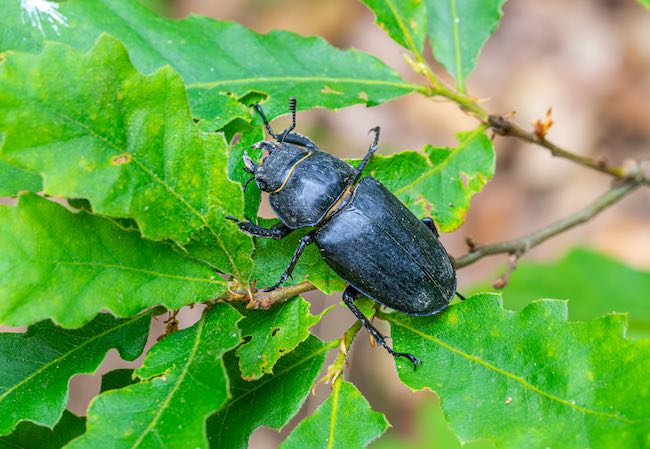 Your garden is a vibrant ecosystem teeming with life, and one of the most fascinating inhabitants are the insects. Among them, beetles stand out as an incredibly diverse and captivating group. Collecting and studying beetles and other insects in your garden can offer an immersive and educational experience, providing insights into their behaviour, ecological role, and the overall health of your garden. In this article, we will explore the art of collecting and studying these remarkable creatures, revealing a hidden world waiting to be discovered just outside your doorstep.
The Importance of Insect Collection and Study
Insects, including beetles, are crucial components of the Earth's biodiversity and play vital roles in ecosystems. Collecting and studying them can yield invaluable information for scientific research and conservation efforts. By understanding the ecological relationships between insects and their environment, we can gain insights into the overall health of ecosystems and potential environmental changes.
Collecting Techniques
Observation: Start by simply observing insects in your garden. Take note of their appearance, behaviour, and interactions with plants and other creatures. This initial observation can help you identify specific species and their preferences.
Hand Collection: Gently capturing insects by hand is a common and harmless method. Use a small net or your hand to catch them, being careful not to harm them in the process. Place them in a ventilated container temporarily for closer examination.
Pitfall Traps: Dig small holes in the ground and place containers flush with the soil. Insects that walk along the ground will fall into these traps. Fill the containers with a small amount of soapy water to prevent escape.
Light Traps: Setting up a light source, such as a lamp, near a white sheet can attract various nocturnal insects. They will be drawn to the light and settle on the sheet, allowing for easy observation and collection.
Creating a Beetle-Friendly Habitat
To attract a wide range of beetles and insects to your garden, it's essential to create a suitable habitat. Consider the following tips:
Plant Diversity: Cultivate a diverse range of plants that provide food and shelter for insects. Include flowering plants, shrubs, and trees to offer nectar, pollen, and foliage as food sources.
Dead Wood and Leaf Litter: Leave fallen branches, logs, and leaf litter in your garden as they serve as ideal habitats for many beetles and other insects. These microhabitats provide shelter, breeding grounds, and food sources.
Water Sources: Provide a shallow water source, such as a birdbath or a small pond, for insects to drink from and lay their eggs.
Studying Beetles and Other Insects
Identification: Use field guides, online resources, or consult with entomologists to identify the insects you've collected. Note their characteristics, such as body shape, colouration, and wing structure, which are often important for identification.
Behavioural Studies: Observe and record the behaviour of the insects you collect. Note their feeding habits, mating rituals, and interactions with other species. This information can provide valuable insights into their ecological roles.
Documentation: Take photographs or make sketches of the insects you encounter. Keep a journal or create a digital record of your findings, including date, location, and any notable observations. This documentation can contribute to citizen science initiatives and help expand our knowledge of local insect populations.
Collaboration: Join local entomology or naturalist groups to connect with fellow enthusiasts and experts. Participate in organized surveys, workshops, and conferences to expand your knowledge and contribute to scientific research.
In conclusion, exploring the world of beetles and other insects in your garden can be a rewarding and enlightening experience. By collecting and studying these tiny creatures, you gain a deeper understanding of the intricate relationships that exist within your ecosystem. Not only does this activity offer a fascinating glimpse into the hidden wonders of nature, but it also contributes to scientific knowledge and conservation efforts.
Remember, responsible collection and study practices are crucial to ensure the well-being and preservation of insect populations. Treat these creatures with care and respect, releasing them back into their natural habitats after observation. Additionally, always prioritize the conservation of your garden by creating a welcoming environment that supports a diverse array of plant and insect species.
So, embark on this captivating journey of discovery, armed with curiosity and a sense of wonder. With each beetle and insect you encounter, you unveil a new chapter in the intricate tapestry of life, allowing you to appreciate the remarkable diversity and beauty that exists right in your own backyard.