Clematis has many uses in the garden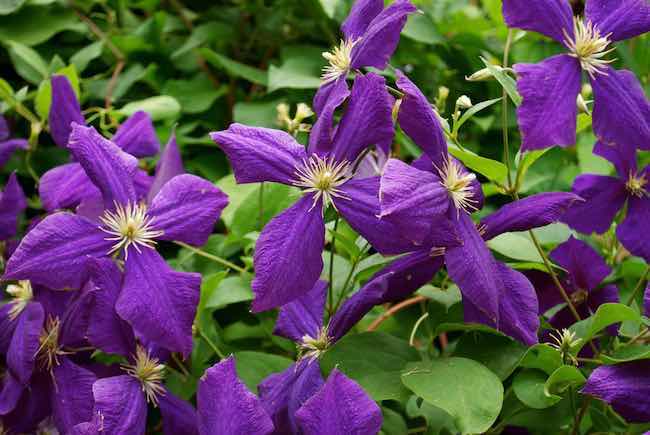 Clematis armandii can be used for screening in areas of full sun and some shade. An evergreen quick-growing clematis with spectacular flowers in May it can be a useful screening plant, especially when grown on a trellis or a garden fence or building.
clematis jackmanii can be planted with existing shrubs such as ceanothus and hypericum Hidcote to grow through the shrub flowering later in the season after the shrub has flowered in the spring or early summer. clematis jackmanii have very light foliage and so will not smother the shrub they are planted with.
Not all clematis are the same clematis montana although having a fantastic show of flowers in the summer can quickly become woody and in the winter once the leaves have dropped look more of a thicket than and attractive plants so regular hard pruning is essential to keep the stem you and maintain the size and flowers.