Create the perfect habitat for garden birds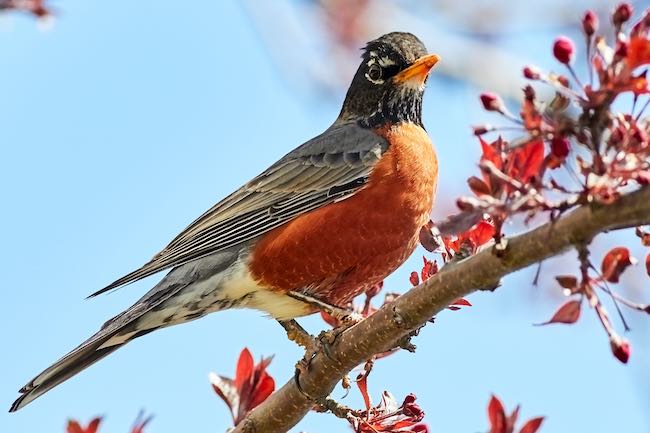 Looking at ivy and brambles from a wild garden birds point of view 
During spring, gardeners often find themselves in a dilemma as their natural adversaries, ivy and bramble, begin to grow rapidly. Balancing the need to control the garden with the necessity of preserving the nesting habitats for birds can be challenging. Many of us have struggled with ivy and bramble, leaving us with sore backs, fingers, and a sense of defeat. However, the solution may lie in managing these plants rather than attempting to eradicate them completely.
In spring, bramble or blackberry bushes provide shelter and nourishment for a variety of birds, including robins, wrens, thrushes, blackbirds, warblers, and finches. They also offer year-round protection for small mammals. Later in the year, their flowers attract pollinators such as honey bees, bumble bees, and butterflies, while their fruit is a valuable food source for birds, small mammals, and even foxes.
As for ivy, opinions differ on its impact. While some argue that it can cause damage to buildings and walls, the degree of damage is typically linked to the quality of the structure. It should not be allowed to infiltrate crevices or lift tiles. However, strong walls or buildings can support ivy, adding a decorative feature and providing ecological support. Despite common belief, ivy is not a parasite like mistletoe and cannot directly feed off trees. While it may harm weak trees, healthy trees are generally unaffected.