Embracing the Timeless Beauty of Wisteria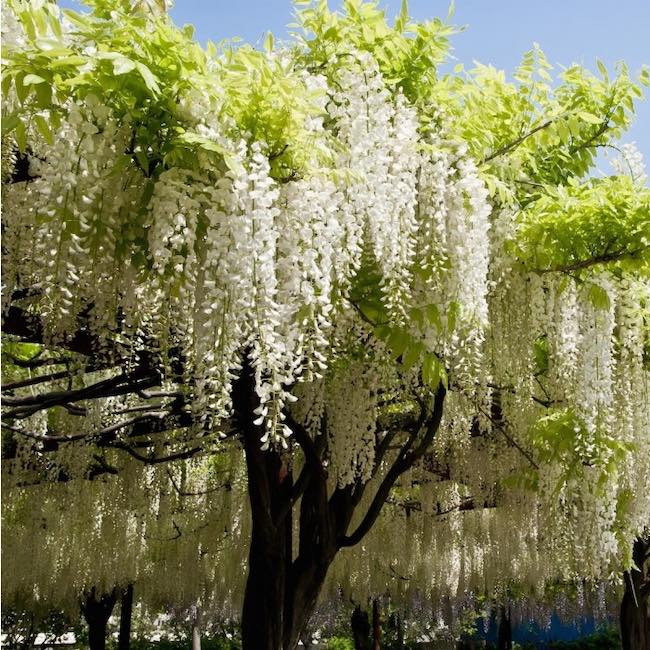 Nature has an exquisite way of captivating our hearts with its boundless beauty, and few examples are as enchanting as the wisteria. The wisteria, with its cascading blossoms and delicate fragrance, has long been revered as a symbol of grace and elegance. In this article, we delve into the ethereal allure of this remarkable flowering vine and explore its rich history, cultivation, and cultural significance.
Origin and History
Wisteria, scientifically known as Wisteria sinensis, derives its name from the American horticulturist Caspar Wistar. Native to China, Japan, and parts of North America, this captivating vine has captured the imagination of gardeners and nature enthusiasts across the world. Its history traces back centuries, with references to wisteria appearing in ancient Chinese and Japanese literature, art, and architecture. The vine's exceptional beauty earned it a place of prominence in traditional gardens, where it was often used to create enchanting arbours and pergolas.
Breathtaking Blossoms
One cannot help but be entranced by the breathtaking beauty of wisteria blossoms. The pendulous clusters of flowers, ranging in hues from lavender and violet to pink and white, drape gracefully from the vine, forming a mesmerising display of colour and fragrance. These exquisite blooms typically emerge in the spring or early summer, transforming any landscape into a dreamlike realm. Whether adorning fences, walls, or trellises, wisteria never fails to captivate the onlooker with its ethereal charm.
Cultivation and Care
While wisteria is undeniably a captivating plant, it requires careful cultivation to flourish. It thrives in full sun and well-drained soil, allowing it to develop its sprawling, yet structured, growth habit. Regular pruning is essential to ensure its vines do not become tangled and unruly. Pruning also encourages the production of more flowers and helps maintain the overall health of the plant. With proper care and attention, wisteria can reward gardeners with its stunning display of cascading blooms year after year.
Cultural Significance
Beyond its aesthetic appeal, wisteria holds a deep cultural significance in various societies. In China and Japan, it is a symbol of honour, respect, and longevity. The vine's long lifespan and enduring beauty have made it a metaphor for strength and resilience. Wisteria is often featured in traditional art forms such as paintings, poetry, and even tea ceremonies. Its symbolism has transcended borders, making it a cherished plant in many cultures around the world.
In a world where time seems to move ever faster, the wisteria stands as a reminder of the enduring beauty found in nature. Its cascading blooms, delicate fragrance, and rich cultural heritage make it a beloved plant among gardeners and nature enthusiasts alike. As we continue to appreciate the splendour of wisteria, let us also be inspired to preserve and protect the natural wonders that bring us joy and solace.