Garden border design service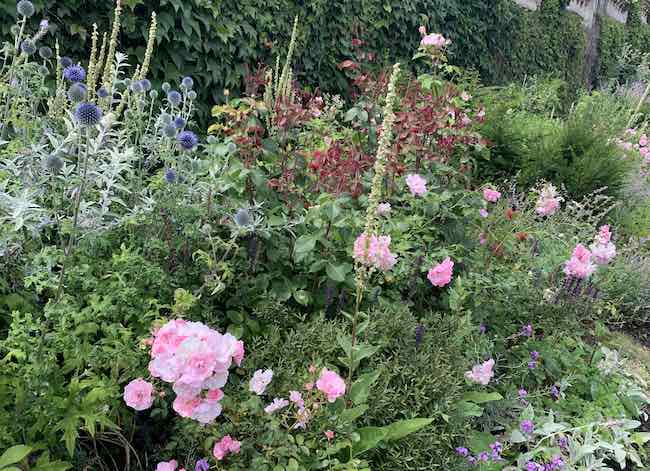 Add some colour to your garden this spring and summer with the GardenAdvice border design service.
A well-designed garden border can bring a range of benefits to your outdoor space, including:
Visual appeal: A garden border can provide a focal point for your garden and create a visual boundary that separates different areas of your yard. With the right design, a garden border can add interest and depth to your landscape.
Organization: A garden border can help you organize your garden and keep different types of plants in their designated areas. This can make it easier to maintain your garden and ensure that each plant receives the proper care and attention it needs.
Pest control: A garden border can help deter pests and animals from entering your garden, protecting your plants from damage.
Protection: A well-designed garden border can help protect your plants from extreme weather conditions, such as heavy rain or strong winds.
Increased property value: A beautiful garden border can add value to your property and make it more attractive to potential buyers if you ever decide to sell.
Low maintenance: A garden border can be designed with low-maintenance plants, such as succulents, that require less water and care than other types of plants.
Overall, a garden border design can be a great way to enhance the beauty and functionality of your outdoor space, while also adding value to your property.
Sign up for our border design service, email us some pictures of the area you wish to create a new or renovated garden border. Have a chat with one of our expert designers and we will create you a border design including a planting plan and notes.
Borders designed for spring, summer, autumn and winter colour
A garden border design refers to the layout and arrangement of plants, flowers, and other decorative elements along the edge of a garden or planting bed. The purpose of a garden border is to create a clear distinction between the garden and the surrounding environment, while also enhancing the aesthetic appeal of the space.
There are many different design options when it comes to creating a garden border. One popular approach is to use a mix of annual and perennial plants, which can provide a range of colors and textures throughout the year. Another option is to use a combination of different plant heights and shapes, such as using taller plants in the back of the border and shorter plants in the front.
In addition to plants, other design elements can be incorporated into a garden border, such as decorative stones, bricks, or pavers. These elements can help define the border and create a sense of structure and organization within the garden.
Ultimately, the design of a garden border will depend on personal preferences, the style of the surrounding landscape, and the overall goals for the garden space. A well-designed garden border can add beauty, structure, and functionality to any outdoor space.