The perfect Christmas gardening present for the gardener in your life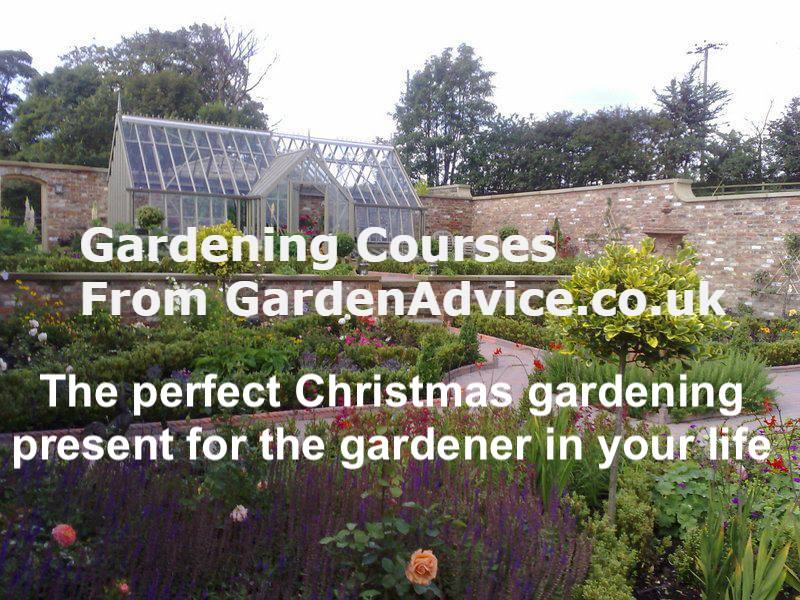 A GardenAdvice gardening course takes place in your own garden throughout the UK on a date to suit you and makes the perfect Christmas gift. We send one of our gardening experts to you.

Our course is designed to help the beginner and keen gardeners alike, designed to provide the information you need to develop your garden plus ongoing support with online resources and additional garden advisor visits through our MyGardenTeam membership included for 12 months with all the GardenAdvice gardening courses.
If you are new to gardening or even if you have some experience sometimes it's difficult to understand where to start with all the Latin plant names, different types of soils and different requirements for each species of plants needing a range of growing conditions and environments. Available courses
Gardening courses for beginners and new gardeners. Click Here
Gardening courses for beginners for vegetable growing. Click here
Gardening courses for Wildlife gardening. Click here

In response to this need and with feedback from our members and viewers the GardenAdvice Team have created a number of gardening courses especially created for the new gardener. The aim of our gardening courses is to provide you with a basic knowledge of gardening including garden design, planting design and a number of other gardening subjects to get you started. Then we provide you with ongoing advice from your own gardening expert for a full year through the GardenAdvice MyGardenTeam system.
For further information on GardenAdvice gardening courses Click Here or for further information email us at admin@gardenadvice.co.uk or telephone us on 01225 637218