Young Gardeners 2023 sunflower competition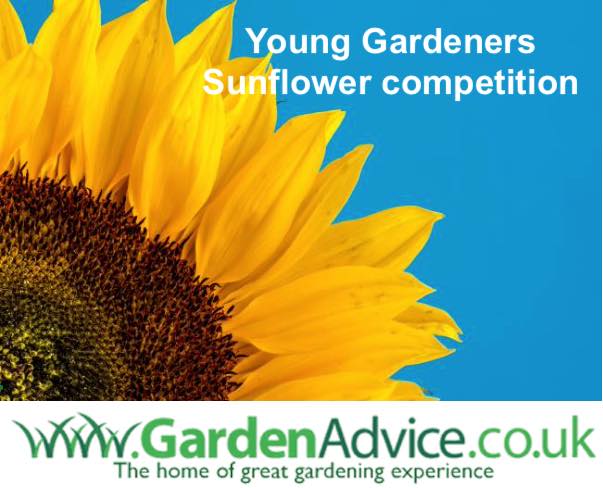 The GardenAdvice sunflower competition is an event that invites participants under 16 years old to submit their best drawings, paintings, or photographs of sunflowers for a chance to win the competition.
The competition is set to take place in September 2023, and it is open to individuals under the age of 16 who have a passion for gardening, art and photography.
The competition is designed to celebrate the beauty of sunflowers, which are known for their vibrant colours and unique appearance. Participants are encouraged to showcase their creativity and skills by capturing the essence of the sunflower in their artwork or photographs.

Judging of the competition will take place in September 2023, with a panel of judges from the GardenAdvice Team selecting the best entries based on their artistic merit, creativity, and overall quality.
The winner of the competition will receive a prize, along with recognition for their outstanding work.
Overall, the GardenAdvice sunflower competition is an exciting event that celebrates the beauty of sunflowers while providing a platform for young gardeners, young artists and photographers to showcase their talents.
Learn More about the GardenAdvice Young gardeners sunflower competition Click Here
Once you have grown your sunflowers the heads can be dried and hung up in the winter to feed your garden birds such as blue tits and finches