Growing your own vegetables and fruit.
A GardenAdvice Quick Guide for MyGardenTeam members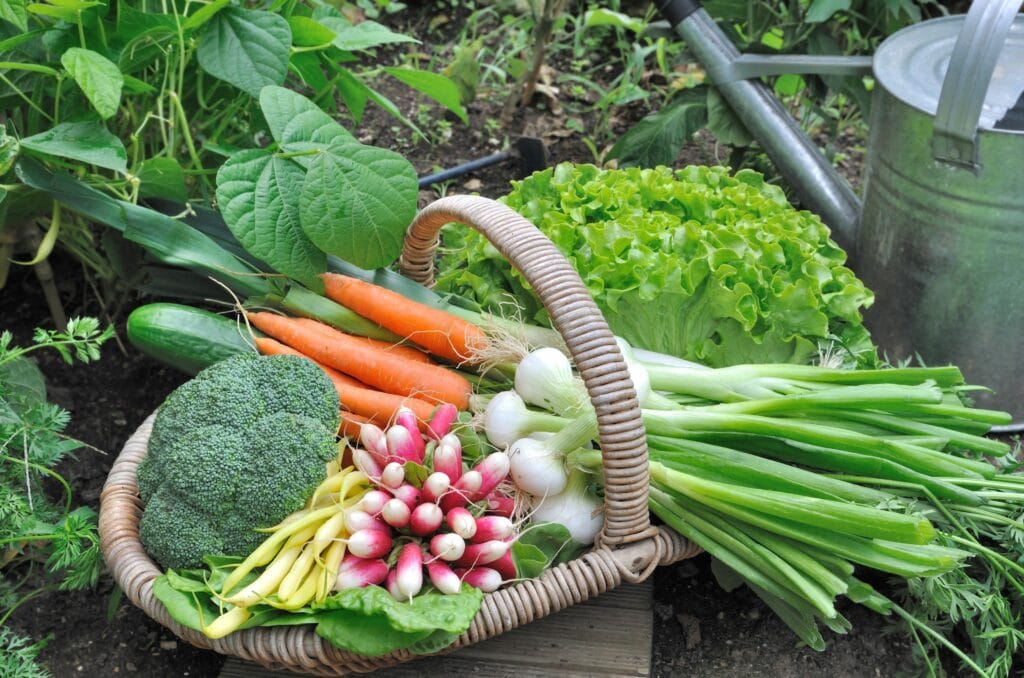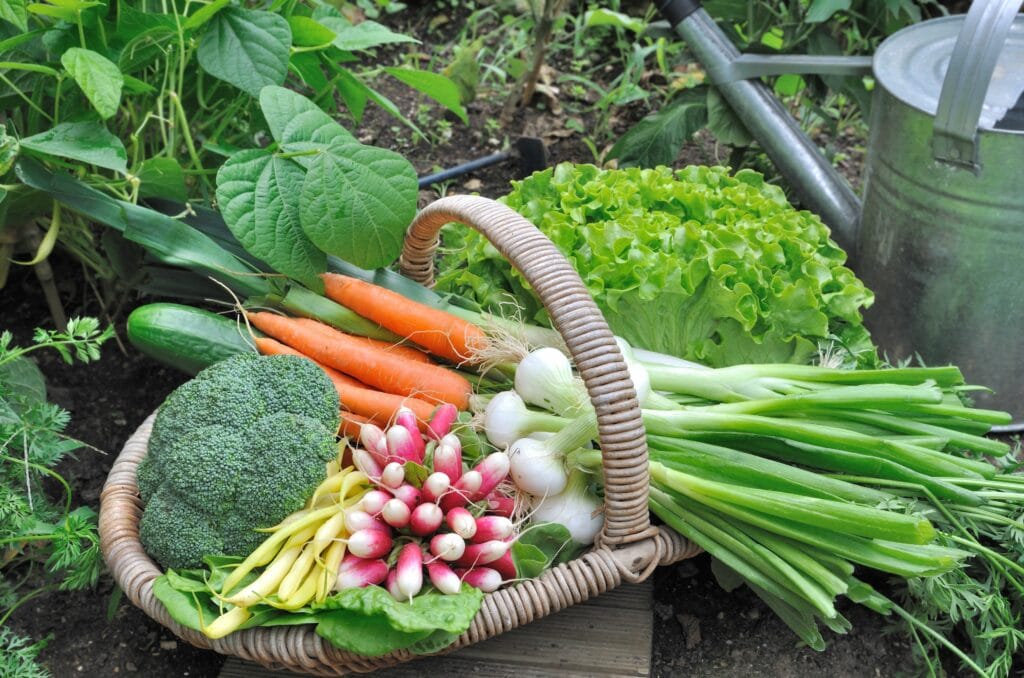 The GardenAdvice MyGardenTeam service has been designed to team you up with an expert gardener on the GardenAdvice staff gardeners so together you can create an overall plan for your garden and together you can create the garden of your dreams.
This is a quick guide for MyGardenTeam members to start their own vegetable garden.
Composting – Creating a compost heap is a good place to start. This will allow you to recycle all your vegetable waste back in the soil and also improve the soil texture for better growth with your fruit and vegetables. Rather than spend money on a compost heap we normally use old builders' pallets to build a compost heap. Here is a link to some more information on composting
Soil – we will advise you on your soil but as a general recommendation it's a good idea to add well-rotted organic matter to your soil such as garden compost, Chicken pellet manure or spent mushroom compost and in some cases lime to higher the soil pH if you have acidic soil. Your GardenAdvice MyGardenTeam advisor can advise you on specialist crops such as asparagus which might need salt to create the correct growing conditions.
Feeding – the key with feeding is not to overfeed especially with vegetables, remember you and your family are going to eat them and you do not need to be eating too many nitrates in your fruit and vegetables. Start the year with a handful of Growmore fertiliser sprinkled per square metre. The rain will wash it into the soil
Once your crops are growing, feeding with a weak solution of liquid tomato feed will encourage flowering and fruiting. With fruit and vegetables stay away from high nitrate feeds such as miracle gro, nothing wrong with miracle-gro we use loads of it but not in the vegetable garden.
Watering – watering is key, you are going to have to water at some stage so set it up now. An automatic watering system will normally produce a third more fruit and vegetables over a season.
We normally start with a gardenia patio watering kit with a timer
https://www.gardena.com/uk/products/watering/micro-drip/starter-set-flower-pots-m/967039401/
Then we extend it with a drip line or HydroSure Soaker Hose
https://www.waterirrigation.co.uk/hydrosure-30m-soaker-hose-plus-with-flow-control-12-5mm.html
Your system can either be connected to an outside tap or you can create a gravity feed system with some water butts placed on some concrete blocks. It's a good idea to have some water butts in any event as the water will be warmer than your tap water and in hard water areas to softer so will cause less shock to the plants.
https://evengreener.com/mini-rainsaver-100-litre-green-water-butt-double-smbd3ptkit
Worms – worms are key, make sure your soil has some lobworms they will help with drainage, soil structure and incorporating organic matter into the soil and should prevent the need for digging. As a GardenAdvice MyGardenTeam member we will post you or deliver some worms for you if needed.
Seed compost – placing to one side the information on eco compost etc CoCo compost is the best compost for sowing seeds especially if you are new to gardening.
https://www.wilko.com/en-uk/wilko-coco-compost-discs-5-x-1l/p/0504678
If you are growing fruit and vegetables in post or containers a soil-based compost is best. The John Iness composts are the ones we recommend. John Iness is a name related to the person that formulated the compost so it can have different brands and manufacturers.
It comes as John Inness seedling compost, no.1, 2 or 3 the higher the number the more nutrients included in the compost.
John Innes no. 3 will burn the roots of seedlings because it has too many nutrients and salts in the compost.
Vegetable seeds, young vegetable plants and fruit trees and bushes.
Remember this season 2022 GardenAdvice is providing our MyGardenTeam members with free seeds and young vegetable plants grown in our own nursery.
Sowing and planting your plants fall into 7 main areas or types
Early season sowing
Main sowing seeds
Young plants.
Hardy plants.
Repeat seed sowing
Winter greens.
Vegetables in your flower beds.
Early and late season crops
To produce early and late reason crops normally involves using the sun's spring sunshine to heat the soil and retaining the heat. This can be carried out with black plastics used before sowing or planting or crop tunnels
https://www.harrodhorticultural.com/popadome-crop-protection-tunnel-1-8m-x-0-6m-pid10212.html
Growing vegetables in your flower border – Using bell jars made from glass or plastic you can sow a few seeds in spaces in your flower borders for example salads such as rocket or leaf
https://www.gardening-naturally.com/original-victorian-bell-cloche
More information on Growing vegetables in your flower border
https://gardenadvice.co.uk/gardening-how-to/grow-your-own/growing-vegetables-and-herbs-in-a-flower-border/
Pest and disease control
Slugs – beer traps and nematodes.
https://gardenadvice.co.uk/gardening-how-to/garden-pests/controlling-slugs/
Companion planting – calendula seed and Pyrethrum Seeds
Softsoap – Spray made from soap organic and is useful for keeping aphids under control
Barrier nets – effective against pigeons and other pests such as carrot root flies